Nomi Motocross Championship with Speedway Motorsport Club
1 November 2014 – 12:00am
Mukwano Group of Companies is the title sponsor for the seventh round of the National Motocross Championship scheduled for 16th November at Uganda Motorsport Arena, Busiika.
The event organised by Speed way Motorsport Club (SMOC) has been named 'Nomi Motocross Championship' in appreciation of Mukwano's financial support.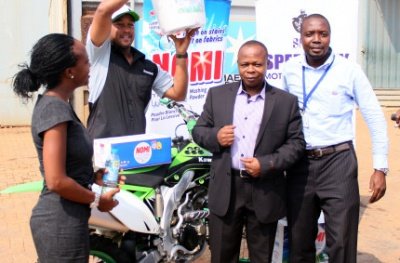 Mukwano Group General Manager (Operations) Mr. Rwabwogo announced the sh15m sponsorship at the launch of the event in Kampala.
"We are delighted to partner with Speedway Motorsport Club for the second time this season to promote motocross. This sport enjoys a big following in Uganda and Mukwano's sponsorship is a heartfelt way through which we give back to consumers for being loyal to our products," Rwabwogo said.
Mukwano's Operations General Manager, Businge Rwabwogo addresses the Nomi Motocross Championship press conference as Speedway Motorsport Club's Arthur Blick and Tina Byaruhanga look on. Extreme left is FMU's General Secretary Reynolds Kibira
This event is expected to attract one of the biggest crowds this season because of the participation of former German National Motocross Champion Juggen Kupper and his Israel counterpart Aerial Dabia.
An invitational motor rally race in memory of Paddy Blick, a legendary rider and driver, has also been included on the day's schedule.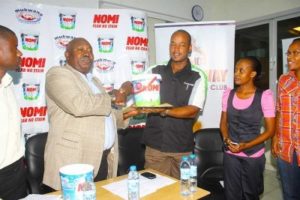 Mr. Rwabwogo hands over the Nomi Motocross Championship sponsorship package to the Speedway Motorsport Club team, Arthur and Tina as FMU's Reynolds Kibira (left) looks on.
Former national champions Emma Katto and Chipper Adams, arguably the most popular drivers of the 1990s will come out of retirement to entertain fans. Christakis Fitidis, Ronald Ssebuguzi, Omar Mayanja, Arthur Blick and Leila Blick will feature in the 'Paddy Blick Memorial Race' which will be restricted to just 12 top notch crews.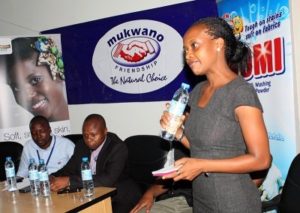 Each spectator will get a bottle for Aqua Sipi Mineral Water at entrance.
Address
Plot 30 / P.O. Box 2671 Mukwano Road, Kampala
Mukwano Industries Uganda Ltd
Plot 30 Mukwano Road, 
P.O. Box. 2671, Kampala - Uganda