Mukwano Boosts Rotary Cancer Run with 24,000 Bottles of Aqua Sipi Water
20 August 2014 – 2:00pm
Mukwano Group of Companies has boosted the 2014 Rotary Uganda Cancer Run with 24,000 bottles of Aqua Sipi Mineral Water.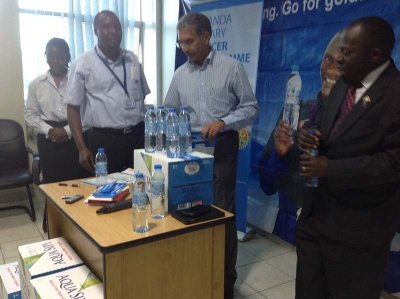 Rotary Uganda, who are organising the event to raise Ush300m for the completion of the Cancer Centre at St. Francis Nsambya Hospital, received the donation from Mukwano Chief Executive Officer Mr. Tony Gadhoke.
Mukwano will in addition to the water provide prizes for the top three runners in the 5km, 10-km and 21-km categories.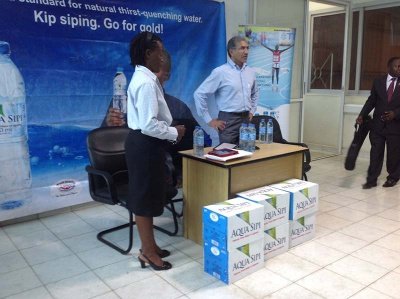 The charity run expected to attract over 15,000 participants will start and end at Kololo Ceremonial Grounds on 31st August.
Mr. Gadhoke said that 50 members of staff from Mukwano will participate and appealed to the public to support to this initiative of high importance by registering for the Cancer Run.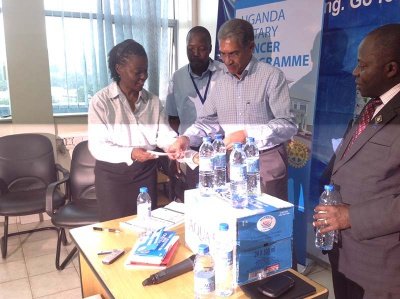 "Mukwano is always happy to lend a friendly hand in CSR initiatives most especially in the area of health and environment. On behalf of the Directors of Mukwano Group, I would like to commend Rotary Uganda for taking the initiative to build a Cancer Centre. We are glad to have been given an opportunity to contribute to this noble cause," Mr. Gadhoke said.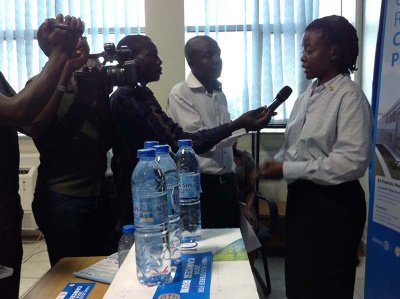 Mukwano has consistently supported Corporate Social Responsibility (CSR) initiatives, most especially in the areas of health, safety, environment and sports.
We have in the recent past invested in health initiatives like blood donation camp, the Kabaka's Birthday Run in support for Fistula victims, the CHAIN Hand Washing Campaign, Postnatal care sensitization at Nsambya hospital, support to Ebola victims and donation to the Cervical Cancer unit.
Address
Plot 30 / P.O. Box 2671 Mukwano Road, Kampala
Mukwano Industries Uganda Ltd
Plot 30 Mukwano Road, 
P.O. Box. 2671, Kampala - Uganda