SECURITY OBSERVER – REF: MIUL/SO/06/09/2021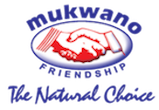 REPORTING TO THE SECURITY SUPERVISOR, THE SUCCESSFUL CANDIDATE WILL;
Safe guard goods, property and staff of the company at all times,
Enforce security rules and procedures set by the Security in-Charge; and as spelt out in the General Rules and Regulations Handbook.
Guide and control movement of staff, visitors and traffic within the Company's premises.
Monitor and regulate in/out movement of all persons.
Assist in crime investigations and detections at the company premises.
Enforce the security standard operating procedures.
Recording and maintaining all occurrences at the company premises.
Enter and maintain records of all visitors accessing the Company's premises.
Records goods/materials leaving the premise.Any other tasks assigned by the Security Supervisor.
EDUCATION, QUALIFICATIONS & EXPERIENCE
Uganda Advanced Certificate of Education or a Diploma in social sciences, public administration or related disciplines. Security training skills certificate is an added advantage
2 years of relevant experience in a similar set up in security work
Experience in use of closed-circuit television(CC-TV) will be an added advantage
SKILLS AND COMPETENCES
Should have a positive attitude, be self-driven, flexible, results focused, creative, innovative, work for long hours, work under pressure with minimum supervision and high integrity. S/He should have effective report writing, communication and excellent customer care skills.
Interested candidates visit our website; www.mukwano.com, go to the career page and upload the CV.
Closing date of receiving applications is two weeks from the date of this advertisement i.e. from 06th September to 20th September 2021.
Only successful candidates will be contacted within one week after the closing date. Any form of canvassing is prohibited. Please note that a thorough vetting of the academic credentials will be conducted at some point in time for the successful candidates. Any form of canvassing is prohibited.
All successful candidates will be offered competitive remuneration packages.