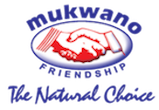 Mukwano Industries is one of the great success stories of the Ugandan business world. The company has over the years, grown into one of the leading FMCG conglomerates in East Africa, with interests that include manufacturing, agriculture, and property development. Its products, ranging from detergents to cooking oil and soap; from drinking water to household and commercial plastics; can be found in every home across Uganda.
Mukwano Industries is committed to producing safe & quality brands, which deliver on the promise to enrich lives in Africa and make a difference every day.
We are currently looking for vibrant, energetic candidates, to join hands with us, in our exciting growth journey.
SYSTEMS ADMINISTRATOR (01 POSITON), KAMPALA
 REPORTING TO HEAD IT, THE SUCCESSFUL CANDIDATE WILL;
Key Result Areas: *Drive adoption of Office 365 services as appropriate, *Manage and monitor Office 365 services and desktop support ,* Formulate and create Office 365 SharePoint sites for domain users and external client access , *Administer and support Office 365 Azure and Exchange policies ,Maintain system security ,*Assist migration of data into the Office 365 cloud platform and Office 365 SharePoint, *Troubleshoot and resolve issues with user access to cloud services ,*Assist creation of policies around use of Office 365 services and provide support ,*Provide AV conferencing, Teleconferencing, (Microsoft Teams, Zoom etc.) technical assistance, *Administer and support system backup and disaster recovery processes, *Train and educate end-users to adopt O365 capabilities and collaboration tools (One Drive, OneNote, Outlook, SharePoint, Teams etc) ,*Coordinate with vendors and resource engineers and ensure effective running of data center infrastructure ,*Maintain standards of service levels, ensure response within timeframe and manage all services, *Level 2 support for hardware and Desktop application calls (Directors call on top priority) ,*Level 2 onsite/remote support at all sites, *Capable to understand and handle legacy systems (Windows Server, VM Ware, SAN, Firewall, Routers & Switches etc.,), *Any other task as may be assigned by the IT Head  Job Ref.No. MIUL/SA
 EDUCATIONAL QUALIFICATIONS AND EXPERIENCE
Bachelors Degree in Information Technology with 3-5 Yrs of relevant work experience,*With Progressive experience in a technical help desk or a customer service environment,*Office 365 administration experience (Exchange, SharePoint, Teams, Power automate Power Apps, and Power BI),*Microsoft 365 Certified, * Enterprise Administrator Expert is a plus
SKILLS & PROFESSIONAL ATTRIBUTES REQUIRED
Ability to work independently in carrying out assignments to completion, * Effective Verbal and written,*Knowledge of Windows operating systems, VMware, Cloud computing, and Networking, *A minimum of one year of related experience managing users in Office 365/Exchange Online/Active Directory,*Strong troubleshooting skills are a must as many of the issues encountered tend to be unique in nature,*Strong interpersonal/communication skills with the ability to articulate advanced technical and non-technical concepts to various levels of personnel,*The ability to work with limited supervision and excellent project management skills,*  At times our staff are required to manage multiple projects simultaneously, therefore the ability to successfully multitask is a must,* Strong analytical skills with the ability to prioritize and solve the problem,*Industrial automation exposure/experience will be an added advantage*
APPLICATION PROCEDURE
Interested candidates should visit our website i.e www.mukwano.com, go to the career page and upload the Cover letter; CV, and Academic Credentials OR send their Cover letter, CV, and Academic documents to recruitment@mukwano.com stating the Job Ref No. in the subject line.
The closing date for receiving applications is two weeks from the date of this advertisement i.e. from 7th May 2022 to 20th May 2022.
Only shortlisted candidates will be contacted after the closing date. Any form of canvassing is prohibited.
All successful candidates will be offered competitive remuneration packages.
 Disclaimer: Beware of fraudulent job offers. Mukwano Industries (U) Ltd does not charge a fee at any stage of the recruitment process, and it does not request any banking information. Mukwano only advertises its employment opportunities on its Careers website and Vacancies Page. It also utilizes bona fide and established media, newspapers, as well as online professional platforms (e.g., LinkedIn) to disseminate its vacancies. All job offers are made by Mukwano human resources personnel following a competitive process.
Job Features
| | |
| --- | --- |
| Job Category | Information Technology, MIS |