SALES OFFICER – REF: MIUL/SO/10/11/2021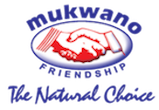 REPORTING TO THE REGIONAL SALES MANAGER THE SUCCESSFUL CANDIDATE WILL;
Coordinate secondary market orders with the CP and promptly advise on delivery
Manage and ensure primary and secondary targets are achieved for the assigned territory.
Update customer databases on a day to day basis and submit report to the sales manager on a weekly basis
Develop new accounts in assigned territory and guide CPs sales team to optimize product placement and visibility into secondary markets
Monitor usage of coolers in assigned territory and submit status report to the Regional Sales Manager
Monitor the usage of company distribution panel vans in assigned territory and provide performance report to the Regional Sales Manager
Provide a daily price analysis for towns in assigned territory to the Regional Sales Manager
Ensure that the CP route sales trucks are being optimized for retail / wholesale distribution with adequate frequency to ensure product visibility
Ensure appropriate product display in retail and wholesale outlets at eye contact level
Follow up on customer balances as per credit days and advise on invoices due for clearance
Participate in sales promotion activities including: trade fairs and sales campaigns
Analyze CP floor stock and give advice on order booking in relation to CP targets.
Submit weekly market intelligence reports to the regional sales manager
Supervise and guide merchandisers for optimum product visibility in supermarkets and retail outlets
Prepare and submit daily reports to your supervisors
Any other duties that maybe assigned from time to time by the Regional Sales Manager or Head Office Sales staff.
EDUCATION, QUALIFICATIONS & EXPERIENCE
Bachelor's degree in Commerce, Business Administration or any other related field.
3 years of relevant practical sales experience is required
SKILLS AND COMPETENCES
Should be able to work independently in carrying out assignments to completion, Effective Verbal and written communication, Professional personal presentation, Customer service orientation skills.
Considerable ability to adhere to prescribed routines and practices; and compose effective and accurate correspondence
DUTY STATION
Flexibility to work anywhere in Uganda is a prerequisite.
APPLICATION PROCEDURE
Interested candidates should visit our website i.e www.mukwano.com, go to the career page and upload the Cover letter, CV and Academic Credentials Or by E- mail to recruitment@mukwano.com and quoting the job reference as subject to the mail.
Please note that only applications with credible referees of good stature will be considered.
Closing date of receiving applications is two weeks from the date of this advertisement i.e. from 10th November 2021 to 27th November 2021.
Only successful candidates will be contacted within one week after the closing date. Please note that a thorough vetting of the academic credentials will be conducted at some point in time for the successful candidates. Any form of canvassing is prohibited.
All successful candidates will be offered competitive remuneration packages.
Job Features
| | |
| --- | --- |
| Job Category | Sales & Marketing |