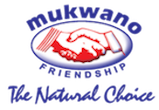 Mukwano Industries is one of the great success stories of the Ugandan business world. The company has over the years, grown into one of the leading FMCG conglomerates in East Africa, with interests that include manufacturing, agriculture and property development. Its products, ranging from detergents to cooking oil and soap; from drinking water to household and commercial plastics; can be found in every home across Uganda.
Mukwano Industries is committed to producing safe & quality brands, which deliver on the promise to enrich lives in Africa and make a difference every day.
We are currently looking for vibrant, energetic candidates, to join hands with us, in our exciting growth journey.
LABORATORIAN (05 POSITIONS), KAMPALA
 REPORTING TO THE QUALITY CONTROL OFFICER, THE SUCCESSFUL CANDIDATE WILL;
Key Result Areas: Check the physical characteristics of products on the production line, *Perform basic quality analysis of products, semi-products, and raw materials,* Prepare daily activity reports for submission to the Quality Control Officer.*Liaise with Production Supervisors on quality-related matters.*Clean-up spills by proper methods. (Housekeeping), *Carry out record-keeping for the laboratory activities,*Perform simple repairs and/or calibrations of equipment, * Prepare reagents for laboratory tests where required,*Collect samples of products, semi-products, and raw materials for analysis *Carry out all the cleaning of laboratory apparatus after any laboratory analysis and tests,*Adhere to the health and safety and QMS guidelines at all times,*Any other duties assigned by the Quality Control Officer. Job Ref. No. MIUL/LB
 EDUCATIONAL QUALIFICATIONS AND EXPERIENCE
Diploma in any Science related discipline with bias in Chemistry. At least 1 year's relevant work experience in a similar field is required.
SKILLS & PROFESSIONAL ATTRIBUTES REQUIRED
Ability to work independently in carrying out assignments to completion,*Effective Verbal and written communication, *Customer service orientation skills,*Considerable ability to adhere to prescribed routines and practices; and compose effective and accurate correspondence, *Ability to handle non-routine matters, such as special projects, with minimum specific instructions,*Decision-making skills are required.
APPLICATION PROCEDURE
Interested candidates should visit our website i.e www.mukwano.com, go to the career page and upload the Cover letter, CV, and Academic Credentials OR send their Cover letter, CV, and academic documents to recruitment@mukwano.com stating the Job Ref No. in the subject line.
The closing date for receiving applications is two weeks from the date of this advertisement i.e. from 7th May 2022 to 20th May 2022.
Only shortlisted candidates will be contacted after the closing date. Any form of canvassing is prohibited.
All successful candidates will be offered competitive remuneration packages.
 Disclaimer: Beware of fraudulent job offers. Mukwano Industries (U) Ltd does not charge a fee at any stage of the recruitment process, and it does not request any banking information. Mukwano only advertises its employment opportunities on its Careers website and Vacancies Page. It also utilizes bona fide and established media, newspapers, as well as online professional platforms (e.g., LinkedIn) to disseminate its vacancies. All job offers are made by Mukwano human resources personnel following a competitive process.