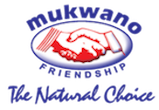 REPORTING TO THE ELECTRICAL MANAGER, THE SUCCESSFUL CANDIDATE WILL;
Supervise the work of Plant Maintenance Electricians in repair, maintenance and installation of electrical systems.
Schedule, assign, plan and monitor the work of subordinates.
Plan and develop work schedules, equipment usage schedules and procedure for equipment and appliance maintenance.
Monitor the acquisition and use of materials.
Assist electrical engineer in design requirement.
Prepare specifications for electrical equipment, electrical fittings, fixtures, cables, switch gear, panels, electrical technicians' tools and electrical spares for the purpose of raising requisitions for purchasing.
Receive and manage electrical stores, spare part stocks, electrical inventories and maintain log book for electrical equipment.
In liaison with the Electrical officer, perform surveys, prepare technical reports, read technical drawings and schematics, wiring diagrams and design electrical installations
Calculate electrical loads and make sure they meet set standards.
Any other duties assigned by the supervisor.
EDUCATIONAL QUALIFICATIONS AND EXPERIENCE
Higher or Ordinary Diploma in Electrical Engineering or any related discipline.
4 years industrial experience of electrical repair and maintenance in a Manufacturing set up which includes one year of supervisory experience.
SKILLS AND COMPETENCES
Extensive knowledge of electrical components and its applications.
Comprehensive knowledge of electrical maintenance, production processes and controls logic.
Possess strong mechanical aptitude, mathematical and troubleshooting skills.
Self-motivated with excellent personnel management skills.
Ability to handle multi-task and work effectively in a fast paced working environment.
Possess strong interpersonal and customer service skills.
Excellent team player and has the ability to manage time in an efficient manner.
APPLICATION PROCEDURE
Interested candidates should visit our website i.e www.mukwano.com, go to the career page and upload the Cover letter, CV and Academic Credentials. Only online applications will be accepted.
Closing date of receiving applications is two weeks from the date of this advertisement i.e. from 12th January 2022 to 26th January 2022.
Only successful candidates will be contacted within one week after the closing date. Any form of canvassing is prohibited.
All successful candidates will be offered competitive remuneration packages.