AIR COMPRESSOR TECHNICIAN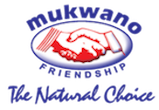 Mukwano Industries is one of the great success stories of the Ugandan business world. The company has over the years, grown into one of the leading FMCG conglomerates in East Africa, with interests that include manufacturing, agriculture and property development. Its products, ranging from detergents to cooking oil and soap; from drinking water to household and commercial plastics; can be found in every home across Uganda.
Mukwano Industries is committed to producing safe & quality brands, which deliver on the promise to enrich lives in Africa and make a difference every day.
We are currently looking for vibrant, energetic candidates, to join hands with us, in our exciting growth journey.
AIR COMPRESSOR TECHNICIAN – 1 Position
REPORTING TO MECHANICAL OFFICER, THE SUCCESSFUL CANDIDATE WILL:
Analyze and optimize daily utilization of all compressors to provide required air supply to all plants without leakages and minimum power consumption, *quick troubleshooting and attending to breakdown of all large industrial compressors, *preparation and implementation of preventive maintenance plan for all compressors, *preventive maintenance follow up and planning for recommended spares, *liaise with service provider to implement the scheduled maintenance of the compressors, *maintain essential spares after consulting the concerned persons, *maintain the proper record of equipment and report to the concerned person regularly, *any other duties assigned by the mechanical officer. Job Ref.No. MIUL/ACT
EDUCATIONAL QUALIFICATIONS AND EXPERIENCE
Craft certificate or Higher or Ordinary Diploma in Mechanical Engineering (Industrial option) from recognized institutions, *minimum of 2 years experience in maintenance of industrial screws and reciprocating air compressors in a manufacturing set up.
SKILLS & PROFESSIONAL ATTRIBUTES REQUIRED
Possess strong mechanical aptitude, mathematical and troubleshooting skills, *self-motivated with excellent personnel management skills, *ability to handle multiple tasks and work effectively in a fast paced working environment, *possess strong interpersonal and customer service skills, *excellent team player and has the ability to manage time in an efficient manner.
APPLICATION PROCEDURE
Interested candidates should visit our website i.e www.mukwano.com, go to the career page and upload the Cover letter, CV and Academic Credentials OR send their Cover letter, CV and Academic documents to recruitment@mukwano.com stating the Job Ref No. in the subject line.
Closing date of receiving applications is two weeks from the date of this advertisement i.e. from 14th April 2022 to 28th April 2022.
Only shortlisted candidates will be contacted after the closing date. Any form of canvassing is prohibited. All successful candidates will be offered competitive remuneration packages.
Disclaimer: Beware of fraudulent job offers. Mukwano Industries (U) Ltd does not charge a fee at any stage of the recruitment process, and it does not request any banking information. Mukwano only advertises its employment opportunities on its Careers website and Vacancies Page. It also utilizes bona fide and established media, newspapers, as well as online professional platforms (e.g., LinkedIn) to disseminate its vacancies. All job offers are made by Mukwano human resources personnel following a competitive process.
Job Features
| | |
| --- | --- |
| Job Category | Eng. Services, Mechanical |